Create, Automate and Transform Your Business Processes
With Plotnikov Soft company and Microsoft Office 365 platform, you can develop and deploy powerful business processes quickly and at scale across your organization. We offer both cloud-based and on-premises solutions to build, empower and control your business processes.
How we help organizations transform their workplace
WHY WE
Our  Mission
We help our clients by offering optimal and highly professional solutions for establishing and optimizing business processes, through the development and careful integration of business automation IT solutions into the company infrastructure.

The main goal of our company is to maximize the efficiency of our client's business through the integration of IT solutions and the optimization of current IT infrastructure, resulting in increased profits.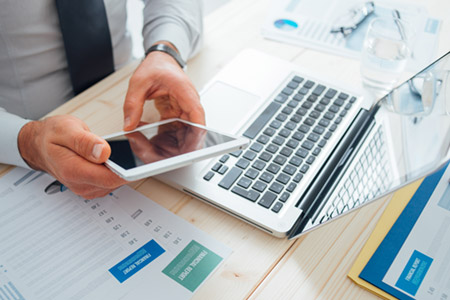 We customize solutions to your business processes
When designing solutions, we always address the needs and goals of our clients. When necessary, we help our clients to formulate their goals, taking into account their values and real-world challenges, and we are oriented towards the future and business development. This helps us to create truly effective and workable solutions.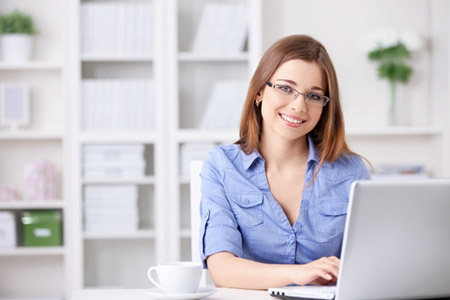 Each client is a part of our team

We don't just focus our efforts on our clients' goals. Everyone who works with us can be sure that our specialists will finish any task, even the most unusual one, and will find the best solution and help with any question related to the automation and improvement of business processes. We find an individual approach for each client through being personally committed to their expectations and needs.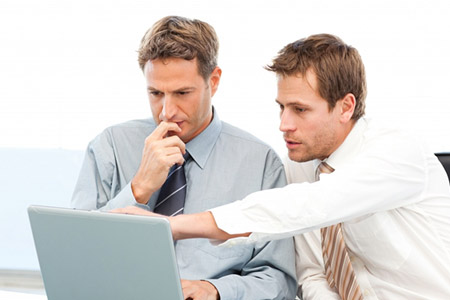 We work to reach the ultimate goal – maximizing the efficiency of your work processes

Our goal is to integrate quality solutions that work towards maximizing the efficiency of our clients' business processes. Since high quality is of paramount importance to us, we use our experience, knowledge and daily efforts to improve our work.

SERVICES
WHAT WE DO
We don't just create solutions based on your technical specifications.
Our team has expertise that allows us to lead you from a detailed analysis of your tasks and needs to offering support and further development of implemented solutions.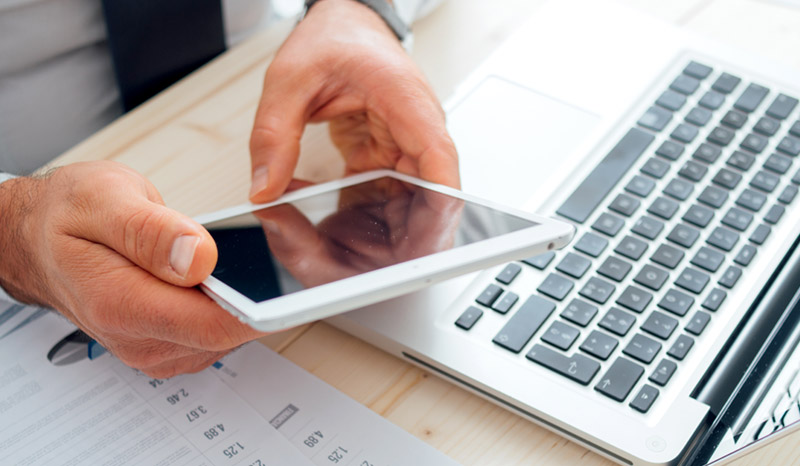 Corporate Portals
The corporate portal is an internal website of the company, intended for the organization of teamwork of employees, document flow, automation of business processes of the company. The portal allows you to create sites and pages, place information on them, create libraries and lists for storing documents and data.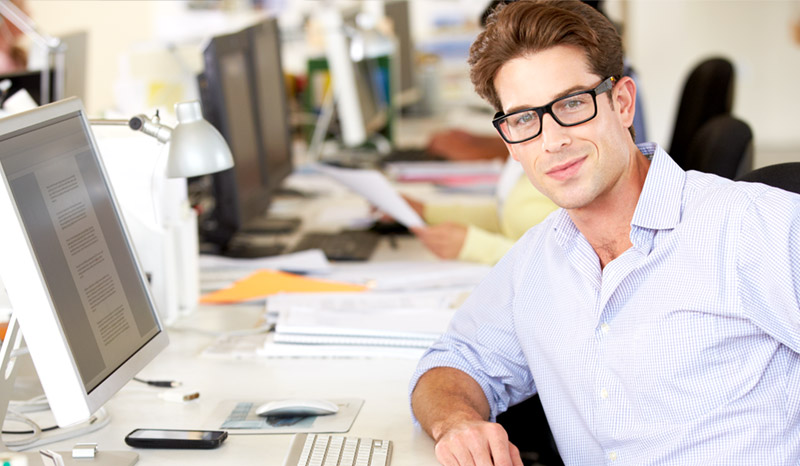 Project management
The Plotnikov Soft company offers an integrated approach to the implementation of a project and program management system for large and medium-sized businesses and state authorities:
- Development of the Corporate standard (methodology) of project and program management
- Training of Customer's employees with tools and principles of project management.
- Implementation of a project and program management information system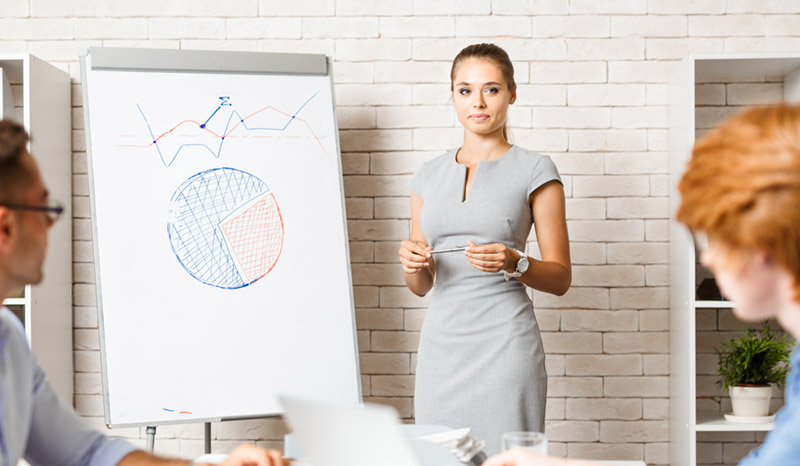 Office in the cloud
Cloud technologies are called data processing methods in which the necessary software resources are provided to users as an online service. The word "cloud" refers to a complex infrastructure that includes computing power located in data centers.

Using cloud technologies in your business, you get many advantages in comparison with a local computer network:
"You no longer have to worry about the performance of user computers and the free space left on the hard disk." The required capacity and unlimited disk space will provide you with a cloud service.
- You do not need to spend money on licensed software, most of which is unclaimed. You pay only for certain services and specific functions used in your business.
- Particularly beneficial is the use of cloud solutions in seasonal business, when the peak load is observed only at certain times. If, for example, to take a company that sells gifts for the new year, it becomes clear that it needs a cloud solution only during the preparation for the holiday. Most of the year, the powerful functionality it will not need, so why spend money on its acquisition and maintenance.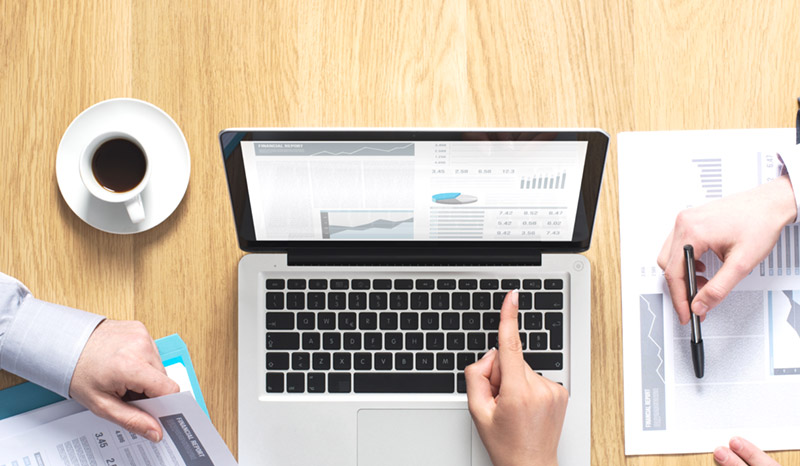 Electronic document management
The electronic document management system allows you to effectively automate document management processes, as well as other business processes of an organization within the framework of creating a single information space on the Microsoft SharePoint platform.

SharePoint document management will give you the opportunity to solve the main tasks of an organization: automate work with incoming and outgoing correspondence of the company, optimize the preparation, coordination and approval of internal documents. You can significantly reduce the cost of processing documents, as well as their search. Setting up SharePoint and automating the workflow system is carried out taking into account all the features of the technology of passing documents in your company.

WORK PROCESS
HOW WE WORK
We don't just create solutions based on your technical specifications.
Our team has expertise that allows us to lead you from a detailed analysis of your tasks and needs to offering support and further development of implemented solutions.

Analysis and Planning
Understanding your business problems
Understanding your end-users
Defining a clear roadmap and strategy

Development
We design and develop an unique solution tailored to your needs, or create it using existing software
products

Integration
We can carefully and seamlessly embed new solutions into your IT infrastructure
Support & Upgrade
We provide 24/7 support if necessary


Transform your business processes
1. BUSINESS PROCESS DOCUMENTATION
Define and document your current business processes, and then rethink and redesign them to improve business results. Work with our consultants to identify pain points and opportunities to improve day-to-day operations and overall processes. Gain a better understanding of how your company is currently operating and reduce training time by creating formal process documentation.

2. BUSINESS PROCESS OPTIMIZATION
Design quantifiable and controllable processes to produce consistent, high-quality results. Streamline day-to-day operations by identifying and eliminating redundancies and inefficiencies in your business processes. Identify staff skills that can be improved to streamline business processes, accelerate business growth, and encourage more efficient workflows.

3. BUSINESS PROCESS AUTOMATION
Digitize Manual Processes streamlining your business processes by implementing new technology solutions and integrating your existing applications. Implement automated workflows that utilize technology to drive users through business processes and reduce cycle time. Monitor processes and their real-time analytics, using data insights to become more agile and competitive in the marketplace.

plotnikiv soft working since 2010
Hello! My name is Dmitriy Plotnikov, and I am the CEO at PlotnikovSoft.
I'm glad to see you visiting our website, and I'm sure we can help you to optimize and maximize the efficiency of your business processes is your main goal.
Since 2010, our company has been working on developing and integrating IT systems that help to improve company work processes, ranging from communication to specific tasks that require automation, since in their current state they take too much time or lead to failures, resulting in higher costs.
Rather than implementing fully packaged products or working with freelancers, we thoroughly research your needs and integrate a tailor-made solution.
We do our best to create a positive image of our company that inspires confidence and respect among our clients and business partners. We are oriented towards continued cooperation with you.

We are an IT company that has been operating within this market for 10 years. We have a great deal of experience in developing and integrating solutions of any degree of complexity.
Our team is made up of highly skilled professionals who have degrees in mathematics and programming from the best Russian universities. We are motivated by the desire to help other companies break new ground and to create new dimensions for their businesses.
If you want to join our team, tell us about yourself.

With Office 365 your organization can join the digital transformation revolution

CONTACT US
Reach out to us today to get your FREE consultation!
HAVE QUESTIONS?
Talk to a consultant today and learn how we can implement customized, sustainable solutions to enable you to achieve your goals!